Femme Fantale is a readathon that focuses on women writers in fantasy, taking place from March 8th to the 15th, and hosted by Jean Bookishthoughts (here's her TBR video and her bingo board below).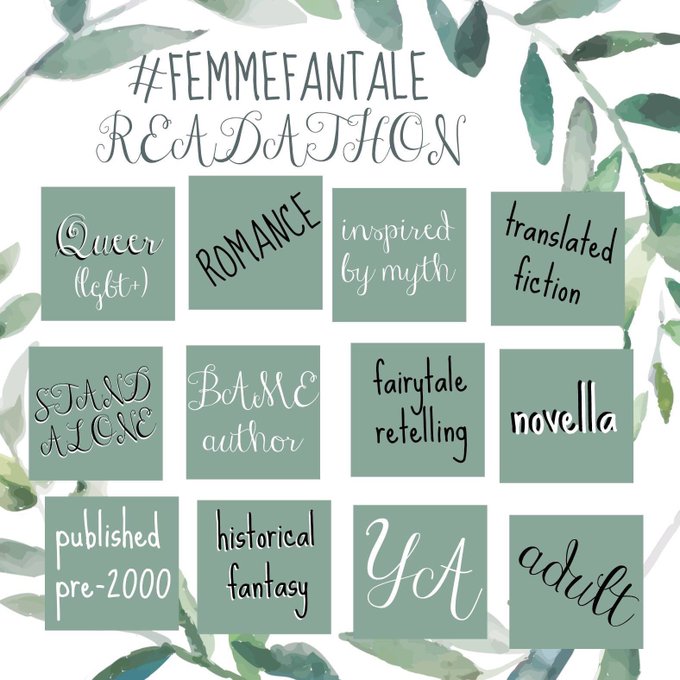 I picked the three books I really want to focus on.
The Girl Who Circumnavigated Fairyland in a Ship of Her Own Making by Catherynne M. Valente (it has been on at least two previous TBRs and omygoodness this title is so long)
The Midnight Lie by Marie Rutkoski (one of my most anticipated 2020 releases by the author of The Winner's Curse trilogy)
Storm Glass by Maria V. Snyder (I've been wanting to read this one but I've put it off in favor of reading other things first)
I have a couple other book options but I think three books is a reasonable challenge.